Testimonials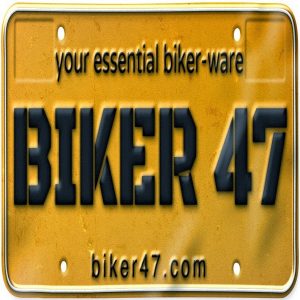 Biker 47
Vulcanet is a revelation! Was super impressed with the lack of smearing of dirt/grime as the wipe was used and the sheen that you get back having used the microfibre cloth brings paintwork/chrome back to showroom standard! Excellent product award 5/5 in our review https://biker47.com/vulcanet-review-waterless-motorcycle-cleaner/
2017-10-17 09:14:34

GLEAM MACHINE Motorcycle Valeters
After visiting Motorcycle Live Show 2015 in Birmingham at The NEC, This is where i first saw this product. I was very Impressed by what i was seeing and the results, but i wanted to buy some Vulcanet and try it for myself. I own Gleam Machine motorcycle valeters in Sevenoaks Kent England, and i only use the best valeting products on the market, being so impressed with what i saw of the vulcanet product i couldn't wait to try it out for myself. I was very impressed with the result and how easy it was to clean the Motorbike, the cloths easily removed any dirt, grease & oil from the bike, and after a quick buff with the microfibre cloth the surface came up with a deep shine. The cloths are very strong and hardly any effort is needed in there use. I have used this product for about 2 months now and i would give it 9/10. although Vulcanet say you can use this product on a dirty vehicle without washing it first,( i would always wash the motorbikes first, then use Vulcanet to remove any stubborn oil & grease etc) At Gleam Machine we are always looking for new products that come on to the market to protect & make your Bike Stand out from the crowd.....Vulcanet is one of those products and i will be using this product as part of my valeting routine from now on.
2016-04-18 09:27:49

FLORIAN marco
Vulcanet ! Great team ! You need to try it as soon as possible. I never found anything like that. Stunning !
2016-04-11 13:05:19

K. Ben
Hello to all vehicle hobbyists, 2 or 4 wheels, and especially to those who like to see their « race car » shine. I bought Vulcanet today at 2wheels festival. I could not resist and I immediatly tried this product which seems miraculous. And sincerely, on my motorcycle, I used two wipes and the result is simply superb. Buy it without hesitation.
2016-04-11 13:05:07

R. Christian
A product that works very well (see long term). My bikes are deep clean in less than 30minutes. Regarding packaging, in order to fight against evaporation, covering the top of the container with plastic paper will work perfectly.
2016-04-11 13:04:55

S Jean
I found the product three years ago at Moto Quercy Cahors. I bought it and I confirm the effectiveness of the product and for proof : I continue to use it. No need to get the Karcher, or to go to the car wash where I clean more or less for 5€. For a complete, deep cleaning, I use four or five wipes equal to 2,5€ and I go to all the nooks and crannies of my car.
2016-04-11 13:04:44

G. Knoflore
I own a Harley Davidson and I wanted to clean it. But the problem was, how to clean matte black paint, how to wash chrome etc… I was advised products like « Fée du Logis ». But big mess, that is sprayed everywhere and I could not make it homogeneous. Then I have internet, I dig some research and found Vulcanet. I brought it to test and it's good. I will only use this product for now, it is just incredible. Chrome, matte painting, mirrors, seat, mosquitoes etc… Do not hesistate, it is saving time, money and make your bike beautiful.
2016-04-11 13:04:33

BRUNO Callence
Amazing ! I have only one regret that you have not invente dit earlier. Owner of a shiny black car, this is the only product that gave me so much satisfaction with an instantaneous result. Thank you again.
2016-04-11 13:04:23

H. Gilles-Emmanuel
I was very happy to meet you last Saturday at Paris autoshow. I would like to congratulate your product which is absolutely remarkable ! I expected a product like that for a long time !
2016-04-11 13:04:11

DRIESEN Eric
I have an old car with its original paint. The result is dazzling, I have cleaned the right half to see the result over time. No doubt about the effectiveness of the product. On the practical side, I am often rallying, in 5 minutes it restores brightness and cleanliness to self. Whether the body, interior, glass, chrome and rims, it works great. I do not hesitate to promote your product during my trips
2016-04-11 13:03:58

GOURDON Claude
I do not have a luxury car or motorcycle, I am a hunter. At a show the seller told me that it can also clean guns. I trusted him and I bought a box. The result : he was a liar ! It does not clean the guns, it tottaly refurbish it ! Amazing !
2016-04-11 13:03:48

BROGGIO Jade
I own an brand new Indiana and I customized it. It is the only one like that in Europe. It got flames on rear wheels and a pin up on the gas tank. Every Sunday, I ride with my club on the French Riviera. At the end of the day, when I come back home, she is obviously dirty with insects everywhere and some scratch. I discovered Vulcanet at Monaco Show. The demonstration had me fooled. So I brought the product. This is Madness ! It removes all the impacts of insects and scratches without water… I only use that now !
2016-04-11 13:03:34

ROBION Nicolas
Just for you to express my appreciation for your Vulcanet wipes. Indeed, for years I took the lead with countless products for the maintenance of my body (motorcycle and car). My vehicles are black (which is not the best idea I know) suddenly the lustrages are common and necessary to keep a beautiful body. It's been two years since I use the wipes and the time saved is incredible! I fold my buffing break in 15 minutes and it is nickel. But the real time savings is especially for the bike! whether the fat on the rear rim, hundreds of insects crushed on the bubble or tar on the fairing, nothing resists, everything goes fast it's only happiness! I would end just speaking for all bikers, thank you thank you thank you to those who have produced Vulcanet, continue to innovate for the good cause!
2016-04-11 13:03:11